Join us LIVE in Seattle, WA and learn to consistently sell $100 million in volume in just one year! Nationally acclaimed speaker, coach and top-producing agent Craig Reger will give you the tools, systems, and mindset to dominate 2022 and beyond.
Who should attend? New agents, solo agents, teams, team members, rain makers, and mega agents.
Regardless of your experience or current production 5 Steps to $100 Million is designed to help all agents do more business with consistency and finally find more balance in their life..
What will you learn?
Practical strategies and tools you can implement in your business NOW...even in a changing market.
Just Added: Special Guest, Chris Heller
OJO Labs Chief RE Officer & Former KW International CEO
Presenting his new Bestselling book "Dominant Thoughts."
First 100 guests receive a FREE copy at the door!
Topics we will cover include:
How to dominate the listing market- even if you've always just worked buyers.
How to turn your database into a lead-generating machine.
Where and when to leverage your business- work smarter, not harder!
How to thrive in this on-demand world where consumers' expectations are higher than ever before.
What setting big goals means for building a big business and even bigger life!
-June 2nd, 2022 from 1-4:30pm
-Hilton Seattle Airport: Seattle, WA
-$49 a ticket
Whether you are a new agent trying to figure out what works best to gain business or a seasoned agent looking to streamline business and go vertical in 2022 this is the class for you. Craig's no nonsense approach gives you the tools and techniques to understand what your business needs and exactly how to do it.
Sponsored by The Touchette Team - Caliber Home Loans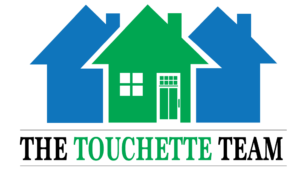 ABOUT THE INSTRUCTOR
Craig Reger has been a key player on the national real estate scene for over 25 years. He is the founder and President of The Reger Group Inc., located in Portland, Oregon which is one of the nation's top performing and most recognized real estate sales teams having closed over 5000 homes to date.
Craig is a highly sought after national real estate business coach, trainer and presenter and is perhaps most commonly known for his curriculum "90 Listings in 90 Days." Craig's passion is coaching and mentoring mega agents around the country.
Craig grew up in Beaverton, Oregon and has lived in neighborhoods throughout Portland, currently residing in the West Slope area. He is an avid fly fisherman and can often be found floating his drift boat down one of the local rivers. He is married with two children, Liam and Olivia.