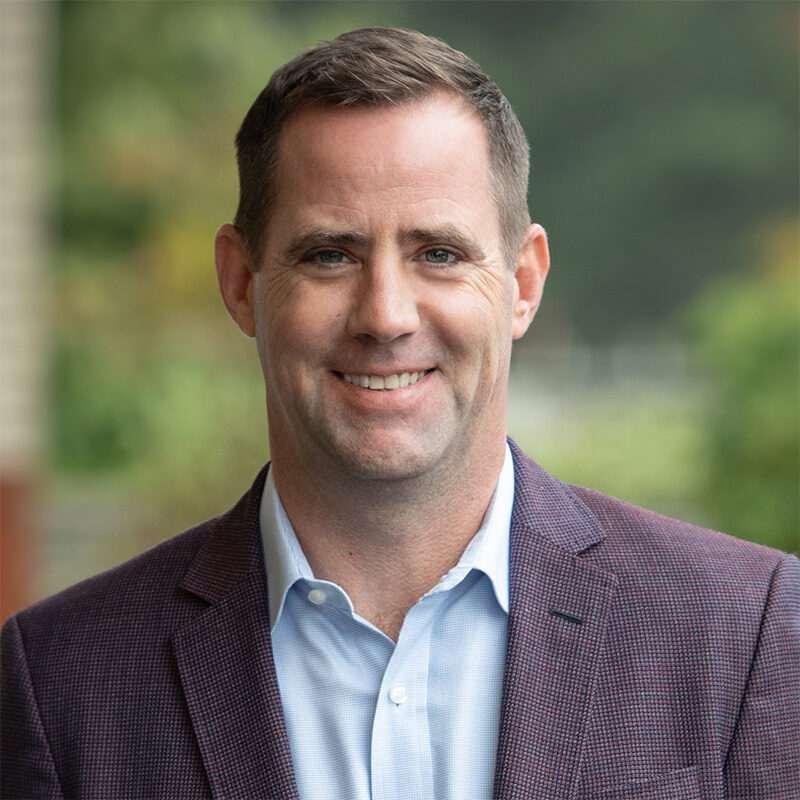 Craig Reger
Craig Reger has been a key player on the national real estate scene for over 22 years. He is the founder and President of The Reger Group Inc., located in Portland, Oregon which is one of the nation's top performing and most recognized real estate sales teams having closed over 5000 homes to date. In order to focus his attention on the building and launching of RCC, Craig recently sold his Keller Williams franchises known as "The Reger Network" with over 900 agents doing a combined total of $2 billion in volume and 6000 homes closed and paying out over $50 million in commissions in 2018 alone.
Craig is a highly sought after national real estate business coach, trainer and presenter and is perhaps most commonly known for his curriculum "90 Listings in 90 Days." Craig's passion is coaching and mentoring mega agents around the country.
Craig grew up in Beaverton, Oregon and has lived in neighborhoods throughout Portland, currently residing in the West Slope area. He is an avid fly fisherman and can often be found floating his drift boat down one of the local rivers. He is married with two children, Liam and Olivia.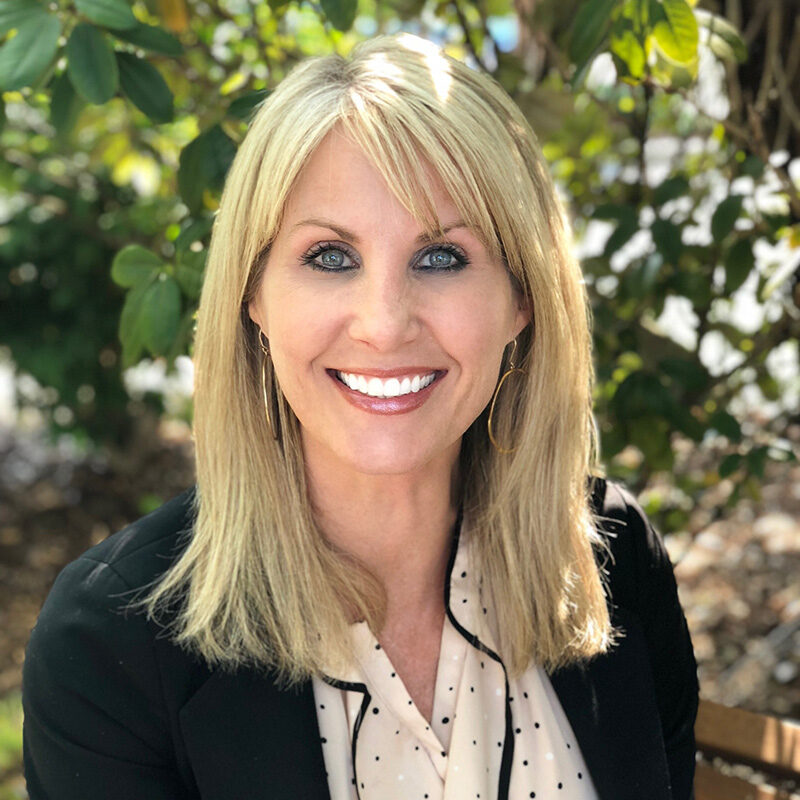 Annemarie Reger
Annemarie Reger has worked in the world of real estate for 19 years. Together with her husband Craig Reger, she helped build one of the top real estate teams in the country, and still runs it today. She specializes in the operations side of the business including listing and transaction management, database, numbers tracking and financials, hiring, training, goal setting and accountability. She began coaching other top producing agents in 2013 focusing on increasing production and profits, creating leverage and ultimately ensuring her clients hit and exceed their goals. She's known for her no-nonsense and direct approach that's always delivered with a smile and maybe a funny one-liner too.
Annemarie enjoys spending time with her husband Craig and their busy teenagers, Liam and Olivia.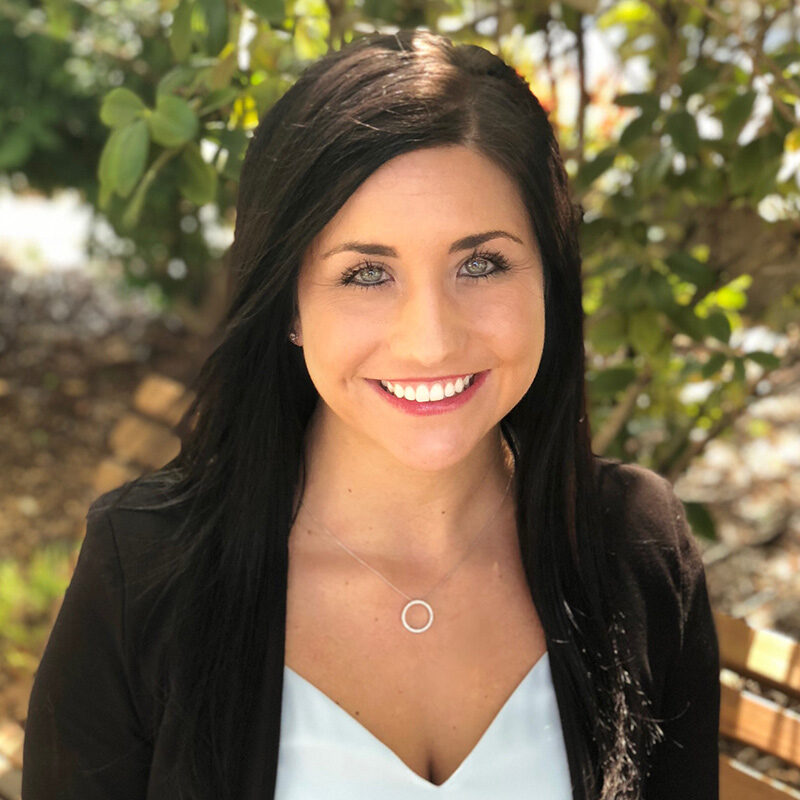 Andrea Morrisson
Andrea Morrisson has been actively selling real estate for nearly ten years. Having trained directly with Craig Reger since her early days in the business, Andrea has handled thousands of transactions and worked every role as an agent including Showing Assistant, Lead Buyer's Agent, Listing Agent and Director of Sales. At the height of her sales career she sold 142 homes in a single year utilizing systems and leverage to keep balance. In the last several years, Andrea has transitioned to the Operations side of real estate and is focused on training and coaching others. She's coached thousands of agents nationwide in how to build and lead a high performing team – specifically working with agents to build successful buyer agent divisions utilizing leverage and the showing agent model.
In her free time, Andrea enjoys spending time with her husband Gus and their one year old twin girls, Marley and Aurora.
Josh Cooley
Josh Cooley jumped into real estate in 2008 - a time when most agents were exiting right and left. Focusing on the lead generation and working his database daily, Josh quickly made it to the top 5% of Real Estate Agents in Eugene, Oregon. 10 years later Josh owns and operates a top producing real estate team in Eugene and Keller Williams franchise in Southern Oregon.
Josh's greatest business passion is coaching and mentoring agents to reach their potential. He specializes in coaching agents in production of 40 closings to over 700 closings per year. From independent agents to team owners Josh coaches his clients to think like champions and win!
Currently living in Eugene, Oregon, Josh enjoys golfing and daily physical training to stay sharp mentally and recharge. He is married to his wife of 13 years, Dana. They welcomed their son Austin into the world in 2018.
Adam Rutledge
Adam is a Principal Broker in the State of Oregon, licensed in 2011, owner of 4 Black Rock Coffee Bar Franchises, lead agent at the 'Rutledge Property Group' and a residential and commercial land developer and builder. With a degree from Oregon State University in Business Finance and Economic Development, Adam has a unique skill set to guide all of his clients find exactly what they are looking for. Adam is a 6th generation Home Builder (and has just welcomed the 7th generation) with 15+ years of construction experience. Adam knows how to avoid pitfalls that come with building a team, buying, selling and investing in real estate. In 2019, He made the 'Thousand' by Real Trends as one of the top 1,000 realtors in the United States. Adam's 9 years of real estate experience have been focused on growth, success through others, providing excellent service and unmatched communication. As both a residential and commercial real estate investor, he has built one of Southern Oregon's top real estate teams, with a commitment to excellence in all aspects of business and life
Brian House
Brian was born and raised in the Eugene area to parents in the education field, which shows when coaching and educating clients to help them with real estate goals. He and his wife, Erin, both attended local high schools as well as the University of Oregon before starting a family, now with two young boys.
Prior to real estate, Brian worked as a sales manager and sales consultant with an IT education company that had a mission of continually improving the learning experience of IT Pros. A mission that has shaped Brian as a successful real estate agent and coach. With three years in local real estate, sales exceeding $15m annually, he feels at home helping clients and other agents. His passion for helping others grow and achieve their goals is always at the forefront of what he does.
"The only reasons we don't have what we want in life are the reasons we create why we can't have them." - Tony Robbins
Bernadette Hurley
Bernadette Hurley has worked in real estate for over 22 years. She was the founder and
President of Go Hurley Group, located in Sugar Land, TX where she built her team to be
amongst the top 1% of Real Estate agents in the Houston, TX market. She was able to grow
her team to over $50 million in annual production using her passion of coaching, mentoring and
training her team members to contribute to her success while finding her life balance to start her
family.
Bernadette enjoys coaching agents in all production levels and takes pride in her care and
candor to push her clients to have career breakthrough moments. Her clients have benefited
from her experience in sales, lead generation, team building, database, working with builders as
well as management and leadership coaching.
Bernadette currently lives in Raleigh, NC with her husband Chris and four children. She enjoys
playing tennis, cooking and reading.
Danielle Zimmerman
For 12 years, Danielle has built her industry skills through short sale negotiations, administrative and
client care systems; along with Team building and management as a Licensed Broker. She is fortunate to
have been mentored by Josh Cooley over her 6 years as the Ops Director of The Josh Cooley Team.
In her spare time, Danielle enjoys the Oregon outdoors with her husband and daughter, finding new
adventures along the way, and is passionate about volunteering with local youth groups.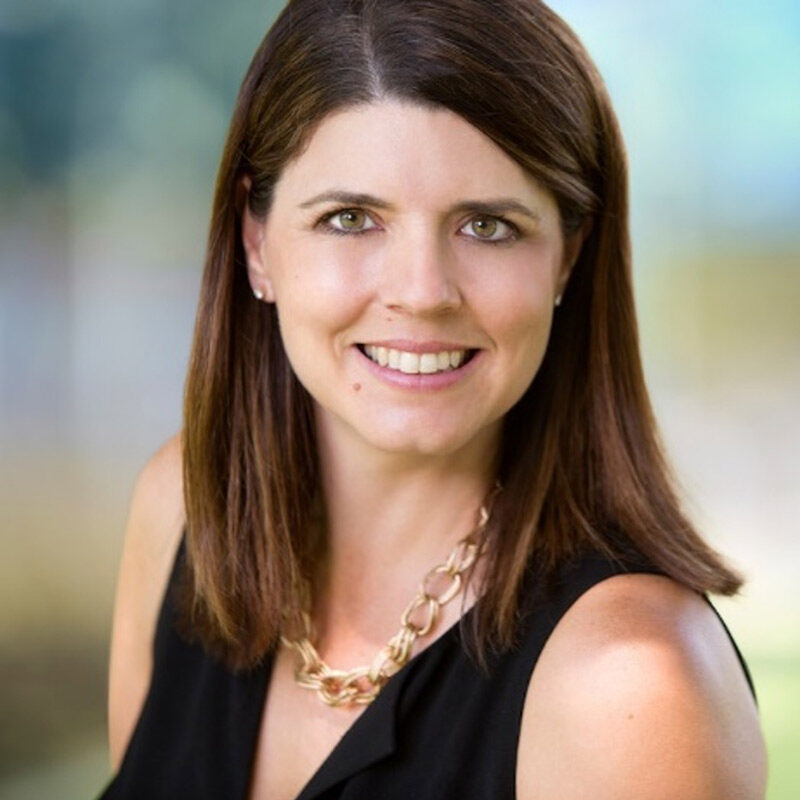 Darcie Vanderzanden
An experienced Real Estate professional and business owner, Darcie Vanderzanden has established herself as an industry leader, leveraging data-driven systems and advocacy to generate results that exceed expectation. Over two decades of mentoring, leadership training and real-life experience founding and managing an ever-expanding, successful company has afforded Darcie perspective, intuition, and skill to provide both insight and practical steps for helping her clients achieve and surpass their goals. As a speaker, consultant and panelists at national events, Darcie infuses real-life stories with deep, practical experience to create conversational connections that are intimate, intensely informative and individually valuable.
A staunch advocate for the community, Darcie actively volunteers herself at the city and state legislature level, ensuring fair housing for all, while establishing the DDG Gives Foundation to help the needs of her community and beyond. In her free time, Darcie loves to travel and spend time with her husband Curt, and their two children, Taylor and John.
Steve Castle
Steve's career started in 1996 when he got his license and has spanned over 20 years mostly as an agent with a couple of stops along the way in non-profit fundraising and also as a Sales Manager but in the end he was drawn back to the opportunity Real Estate Affords him, to live a life I have designed. Steve and his wife run the Castle Real Estate Group in Phoenix Arizona. It is a sphere based business with 78% of their business coming from repeat clients / referrals.
When Steve is not working he loves traveling, trail running, reading, eating great food and drinking great wine. He is very involved with several local non-profit organizations and loves supporting local businesses. He has two daughters: Ella who is 15 and Tali who is 20.
Erica Thau
Erica has been a mega agent, Keller Williams Team Leader and Operating Principal for the past 18 years.
She started her Real Estate career in 2003 with Coldwell Banker, within the first year, she made the top 10 in her office of 50 seasoned agents.
In 2006, Erica left Coldwell Banker to open a new franchise in Chico with Keller Williams. Within 3 years, that office was the #1 office in volume and units and has remained there ever since, ending 2020 with over 100 agents and over 20% market share.
She is a master of systems and models and believes in working through people to be successful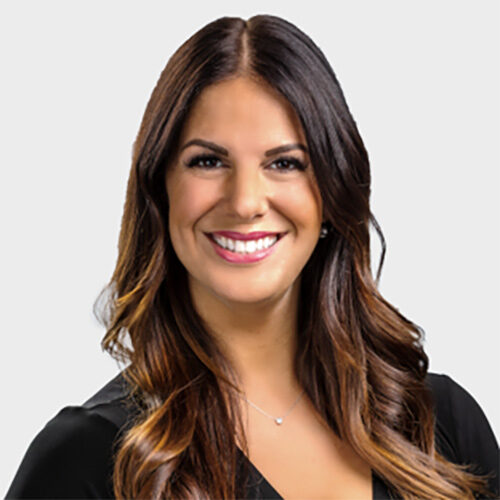 Katie DeWitt
Katie entered the industry in 2014 to title and escrow after succeeding at a high level she was hired on as CEO of Keller Williams Eugene. In her first year as CEO she recruited over 100 agents to her company and placed number one for growth and retention in her region within the franchise. Breaking the record for #1 Real Estate office locally, earning the triple crown award for having the highest sales volume, units closed, and agent count. That office remained number 1 over the next 5 years under her leadership, and grew to be ranked third in all of Oregon against 2600+ other offices. In 2016 she launched her own Real Estate office which opened #1 in the local market and has remained #1 five years running.
While building and growing these companies, her priority was coaching the top 20% of the agents into massive wealth and balance. With now 8 years' experience of leadership, coaching top performers, and investing, the most important takeaway is that she lives a balanced life with her husband and son. Katie pushes hard, so that those around her get to play even harder.
Mat Genuser
Mat has been a dynamic leader in all facets of the real industry for the past 18 years in Oregon's beautiful Willamette Valley and Portland Metro areas. Most recently serving as CEO for one of the largest real estate franchises in Salem Oregon, Mat's combined knowledge, experience, passion for helping others brings and invaluable skillset for coaching others to find their true potential to achieve the success they want and deserve.
Mat enjoys coaching agents in various stages of their careers. Understanding agents overarching needs and creating strategies for implementation,
identifying and setting realistic goals, overcoming limiting beliefs and chunking down stretch goals to go from feeling limited to unlimited are a few of his favorite areas of focus. Mat believes it's all within reach time over task.
When not at work, he loves to travel, is a huge musical theater enthusiast and enjoys spending time with his family, friends, and his Golden Retriever Bravo.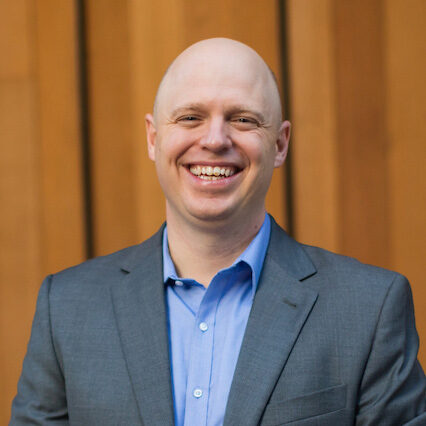 Sean Goerss
Sean is a real estate agent, coach, trainer, speaker, and most recently a Co-Founder of Thrive Network, one of the top organizations at eXp Realty with over 450 agents. Sean was formerly CEO and Founder of 14 Moves, the #13 team in the World with Keller Williams Realty, and #31 Team in the World across all brokerages as ranked by RealTrends.
Sean grew up in real estate, helping to build the family real estate team to top in their market of Minneapolis / St. Paul, Minnesota, and eventually the top team in Minnesota and the Midwest.
Sean has been a member of Gary Keller's Private Mastermind Group, a KW MAPS Coach, and a nationally-booked real estate trainer, and expert advisor and real estate tech. and strategy. Sean has personally studied under some of the most notable coaches in the industry, including Tony DiCello, Abe Shreve, and Dianna Kokoczka.
In its final year before merger with eXp Realty, Sean led a team of agents and owners to close over 646 units for $172 Million in Volume and $4.83 Million revenue.
Sean, his wife, Maren, and their 4 children call Minneapolis, Minnesota home. Sean enjoys time with his family, all things tech, traveling, and building big businesses to fund people's "big why".
Kandis Palmer
Kandis Palmer is the proud founder of Palmer Properties and is notably recognized among the top 1% of real estate agents nationwide. As the two-time recipient of the prestigious 40 Under 40 award, Kandis joins an elite class of professionals leading the Arizona Real Estate community. Kandis combines all the necessary skills of a successful entrepreneur and real estate leader with her warm personality and fun-loving demeanor.
Kandis is a Phoenician of over 20 years with a deep-seated connection to the community. Originally from Oklahoma, she credits the values instilled in her upbringing as being vital to her professional success. Kandis is a highly motivated and deeply passionate person, and when she does anything she puts her whole heart into it. Kandis is an avid golf player and spends her free time with her daughter, Violet.
Do you need a Coach?
Contact us today to see what programs are right for you and learn how we can help coach you in the growth or your profession!