The market has changed and it takes more leads and more skill to secure business than ever before. Most agents are using outdated lead conversion tactics and they simply aren't getting results. 
Through partnership with premier real estate lead providers, we exclusively offer you high quality leads and world class coaching. Our proven programs have helped thousands of high-performing agents and teams across the country to increase sales and profits. This is the solution your business needs!

Leads + Conversion Coaching

It's time to rethink everything you thought you knew about online leads!
Designed for agents/teams who want to receive top tier leads + coaching to convert them at the highest level.

Leads exclusively connected to you and no one else in your market.

Our leads are pre-screened, motivated, and ready to act. Expect a minimum of 6-8 leads per month.

Receive access to a personal dashboard to track your leads and monitor progress.

This program brings you the most effective and relevant strategies and techniques to consistently convert your leads at above industry standards.

30 day Launch Phase introduces best practices and trains you on the fundamentals of the system with a weekly virtual call.

After Launch Phase, join our weekly group trainings with a top conversion coach. These dynamic sessions feature guest trainers and industry leaders, diving deep into all aspects of your real estate business.

Members receive free access to RCC Academy - our exclusive value packed library (scripts, recordings, systems, + more)!

Hear from our coaching members:
"I can't thank you more… coaches are incredible!"
in just 10 weeks with RCC Coaching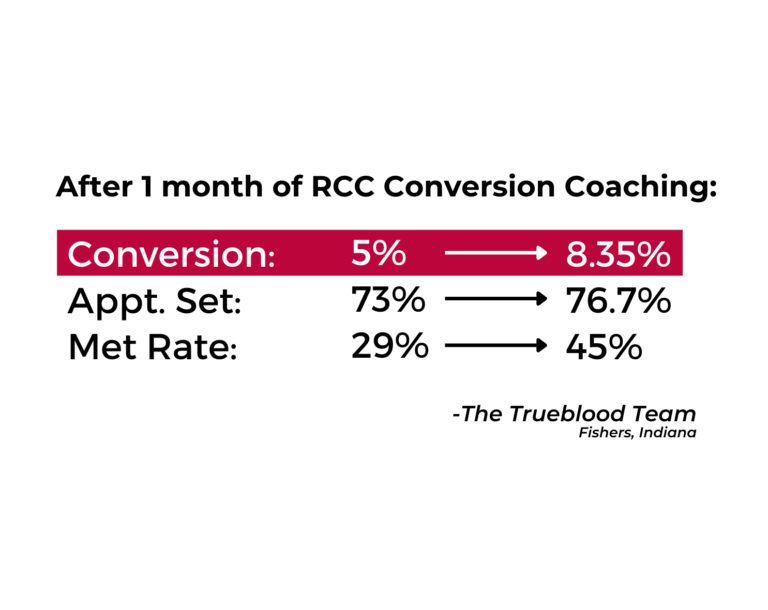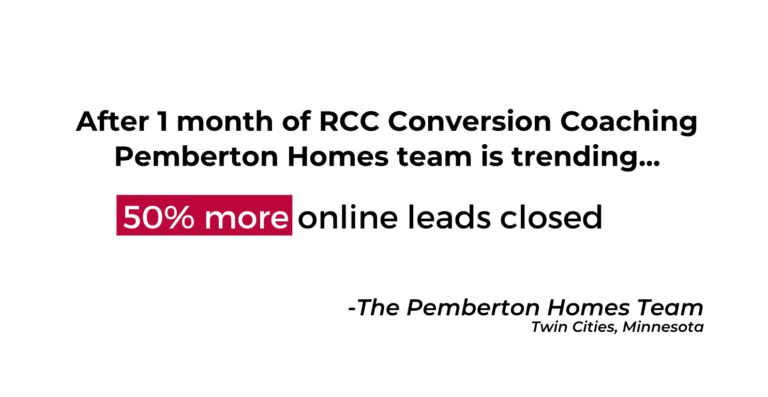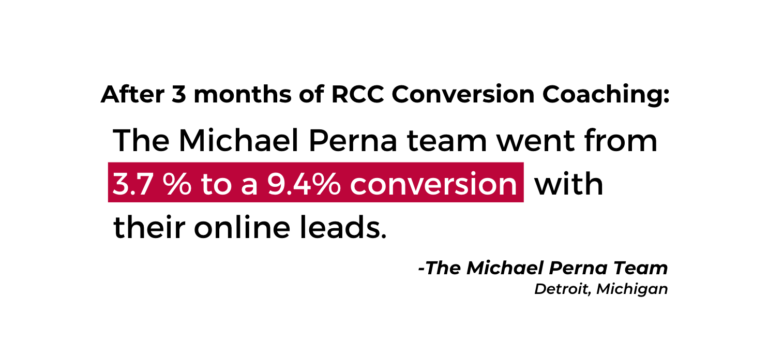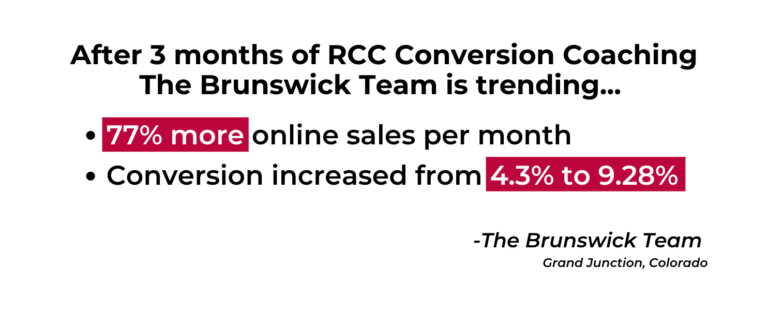 Start Your Application to Learn More!
This program is designed exclusively for high performing agents. Applications will be reviewed, screened, and approval status will be based on qualifications and availability of leads in your marketplace.
Step 1: Attend Info Session
Join us for a brief, 15 minute virtual presentation with the CEO of RCC, Craig Reger, to learn more about how this program can exponentially increase your conversion and profits! Attendance is required in order to be considered for a spot in this program. Seats are filling up fast! 
Check back in weekly for an update on upcoming sessions.
Step 2: Fill out Application Form (Just 5 minutes!)
After you attend the info session, you will be sent a link to complete an application form so we can learn more about you and your business!
We'll review your application and get back to you with your approval status. 
Thank you for your interest in Leads + Coaching! For more information about our programs, please contact success@regercoaching.com.