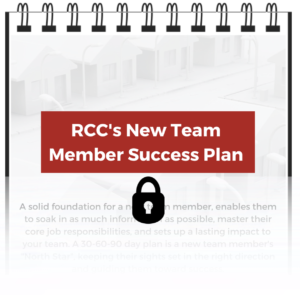 Download RCC's New Team Member Success Plan now – a solid foundation for a new team member, enables them to soak in as much information as possible, master their core job responsibilities, and sets up a lasting impact to your team. A success plan is a new team member's "North Star", keeping their sights set in the right direction and guiding them toward success.
New Team Member Success Plan
Watch the Full Webinar
One of real estate's most influential and admired leaders, Mark Willis joins RCC founder, Craig Reger to discuss lessons in leadership and how to build an exceptional organization by succeeding with others.